Special People
Lives change in an instant. Passions emerge from these life changes that alter our path forever, and often leads us down a specific path of activism. Our story follows this very common path to tireless efforts to create solutions for those who need it desperately.
Our sons nickname is "Gecko". Gecko emerged and stuck from his older sisters mispronunciation of his name. He is special and perfect all at the same time while we strive to create the environment for him to
THRiiiVE!!!


His healing journey has taken many twists and turns and hopefully much of what was learned will be valuable at Gecko Ranch.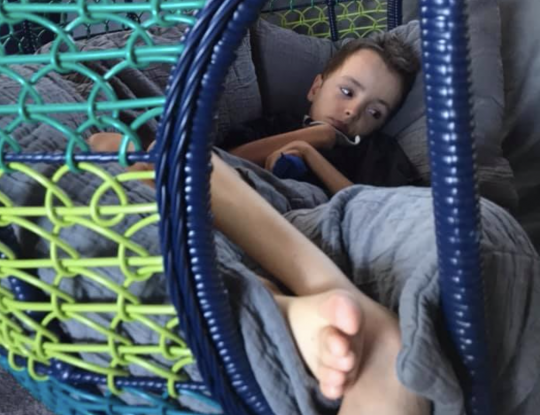 Special Passion
Why Warner Springs?
The answer is simple:
Warner Springs Ranch
Healing Hot Springs. We learned about this amazing healing destination and started driving from Los Angeles twice per week to let "Gecko" soak in the healing waters. It was nothing short of amazing and stimulated a property search close to WSR and we ultimately got the land that is now known as Gecko Ranch.
WSR has been closed for many years but plans to re-open the Hot Spring Pools in 2019 and we will be first in line hopefully with many others who will also benefit from this healing water.
Special Place
Gecko Ranch is just barely 10 minutes from the Warner Springs Ranch Hot Springs. It is an exquisitely nestled, yet humble home that has been not only the healing anchor for Gecko at one time but also for many other successful events.

Beyond the health related summits we aspire to join our Texas based Autism Ranch celebrating weddings at Gecko Ranch. We are joining forces to launch BarfootBride.com and HillbillyHitch.com both dedicated to creating the most beautiful and inspiring weddings for all to enjoy.

The long-term goal is to create a template from the weddings that happen at the Autism Trust (photo) and at Gecko Ranch for all the states to utilize. The model is designed to be an income stream that will underwrite the costs for the adult males on the spectrum who live and THRiiiVE there.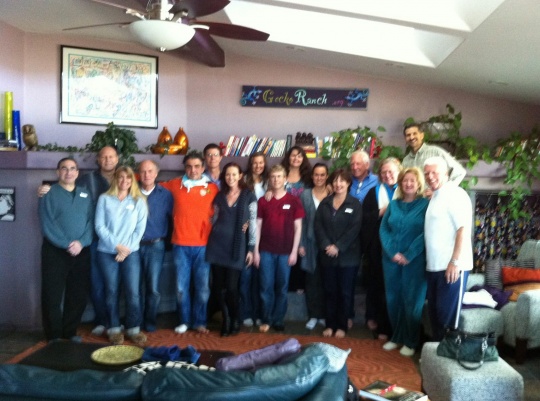 Special Purpose
GeckoRanch has many possible and layered purposes but at the center of the target is creating a solution to a challenge that is over-taking our families. We have aging out males on the spectrum who have ZERO plan for the what''s next. Parents biggest fear is "What will happen when we die?" How we do this will start with the model that Polly Tommey created on the Autism Trust land and we will continue to learn from there.
Having events at Gecko Ranch is already a proven match hosting THRiiiVE Summits 1-9 successfully. These cherished events continued in LA after the WSR pools closed but will return to Warner Springs now that there are rooms available  for those who don't fit in one of the almost 20 beds at Gecko Ranch. Then, we will host our first wedding and many other events in early 2019.

Special Place for Special People.
Gecko Ranch
Gecko Ranch originated from the desire to HEAL...
not just "Gecko" but others just like him.
CONTACT US